PE & Sports at Yewtree Primary School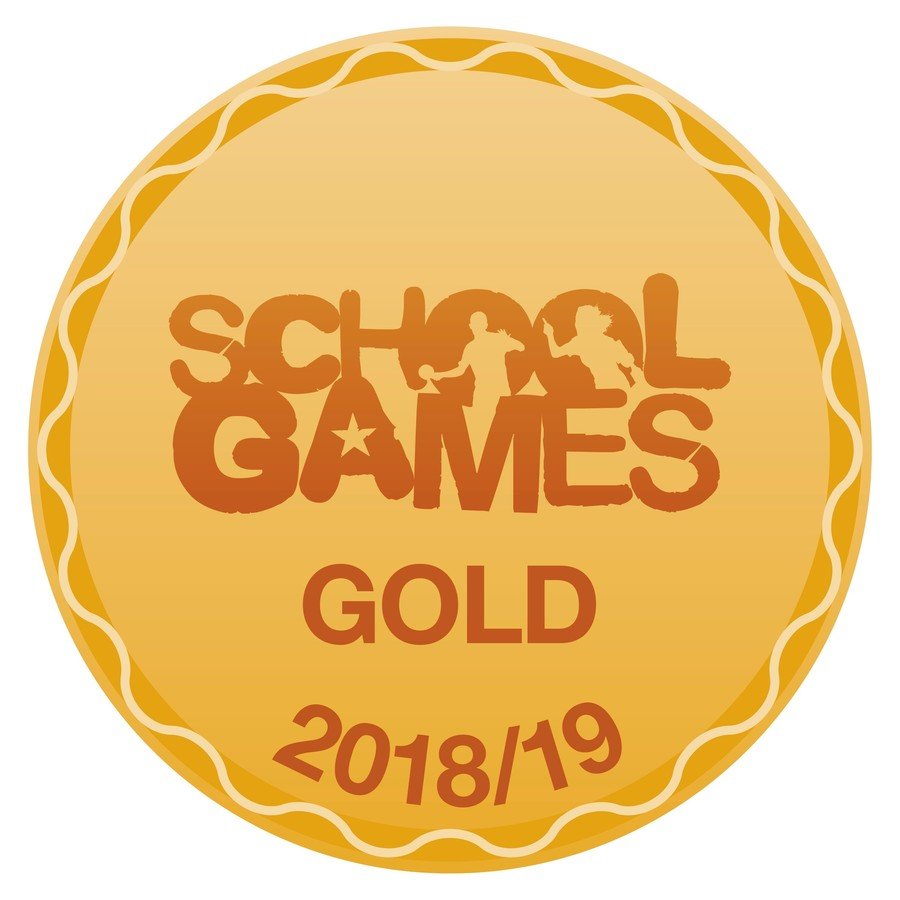 PHYSICAL EDUCATION
The aim of PE at Yewtree is to develop children's skills in various sports and to enhance awareness of fitness, health and the body.
All pupils receive two hours of physical education per week, one hour of skill related sport and one hour of fitness. We provide a wide range of activities including team games, dance, gym, athletics and swimming. These are taught in ways appropriate to the child and their individual ability. Dance is currently taught across the school as part of the PE curriculum.
At Yewtree we encourage and recognise children's participation in extra-curricular sporting activities and build upon children's strengths. Children are invited to participate in extra-curricular clubs when the opportunity arises.
Pupils at Yewtree have the opportunity to take part in many competitions against other pupils in local schools in sports such as football, basketball, netball, hockey, tri golf, gymnastics, dance, athletics, tag rugby, boccia and curling.
Please be aware that all PE and swimming lessons are compulsory. Children can only be excused for medical reasons. We advise pupils to bring their PE kit to school every Monday and take it home for washing on Fridays.
For Health and Safety reasons stud ear rings and headscarves must be removed for PE and swimming lessons.
Key stage 1 Requirements from the National Curriculum
Pupils should develop fundamental movement skills, become increasingly competent and confident and access a broad range of opportunities to extend their agility, balance and coordination, individually and with others. They should be able to engage in competitive (both against self and against others) and co-operative physical activities, in a range of increasingly challenging situations.
Pupils should be taught to:
Master basic movements including running, jumping, throwing and catching, as well as developing balance, agility and co-ordination, and begin to apply these in a range of activities.

Participate in team games, developing simple tactics for attacking and defending.

Perform dances using simple movement patterns.
Key stage 2 Requirements from the National Curriculum
Pupils should continue to apply and develop a broader range of skills, learning how to use them in different ways and to link them to make actions and sequences of movement. They should enjoy communicating, collaborating and competing with each other. They should develop an understanding of how to improve in different physical activities and sports and learn how to evaluate and recognise their own success.
Pupils should be taught to:
Use running, jumping, throwing and catching in isolation and in combination.

Play competitive games, modified where appropriate [for example, badminton, basketball, cricket, football, hockey, netball, rounders and tennis], and apply basic principles suitable for attacking and defending.

Develop flexibility, strength, technique, control and balance [for example, through athletics and gymnastics].

Perform dances using a range of movement patterns.

take part in outdoor and adventurous activity challenges both individually and within a team.

Compare their performances with previous ones and demonstrate improvement to achieve their personal best.
Dacorum School Sports Network
For Dacorum School Sports Network please click HERE
At Yewtree Primary School we have two Bronze Ambassadors, they promote a range of sports activities, run competitions and update our school games website. Click on the link above to find out what has been happening!

Year 5 and 6 Tag Rugby
On Wednesday 1st May Yewtree competed in a tag rugby tournament against 30 teams from Hemel Hempstead. Yewtree entered two teams into the competition made up from girls and boys from year 5 and 6. Both teams did fantastic and managed to not lose one game.
Well done to all pupils that represented Yewtree.
Year 5 and 6 Ultimate Frisbee
As a brand new competition this year Yewtree have been practicing their ultimate frisbee skills and went to this years ultimate frisbee competition full of hope. Both teams played fantastically against other school in Hemel Hempstead with Team A coming 3rd place and Team B coming 4th Place.
Well done to all pupils that took place.
Year 4 Tri Golf
This year the Dacorum Year 4 Tri Golf Championships were held at Little Hay Golf Centre, Hemel Hempstead. The sun was out while pupils competed in a carousel of golf activities. Yewtree score over 300 points on just one station but at the end narrowly missed out on first place coming second.
Well done to the pupils that took part.
Year 3 and 4 Football Tournament
This year Yewtree entered two teams into the Year 3 and 4 Football Competition. Both teams did very well with team A only losing one game in their group, qualifying for the ¼ finals and narrowly missing out on penalties. Team B only lost three games in their groups and came four overall. Well done to all pupils that took part this year.
Year 5 and 6 Football Tournament
On Friday 22nd March 2019 Yewtree competed with two teams in the Dacorum Year 5 and 6 Football Tournament. Both teams did very well in their group stages with team A coming 2nd and team B coming third. Team A then took on Bovingdon in the quarter finals where they drew the match but lost on penalties. Well done Yewtree!
Dacorum Gymnastics Championships
Well done to both teams that represented Yewtree at the Dacorum Gymnastics Championships. Pupils competed in floor routines and a vault against other teams in Dacorum. With lots of pointy fingers and toes pupils scored very highly taking home the second place medals. Well done to both teams.
Inclusive Sportshall Athletics
This year Yewtree represented Dacorum at the Hertfordshire Inclusive Sportshall Athletics Competition in Ware and brought home first place trophy. Pupils competed at javelin, speed bounce, hurdles, long jump and relays against the other boroughs in Hertfordshire in a round robin competition.
Well done to all pupils that took part you are the best in the county!
Year Four Rapid Fire Cricket
Pupils from year four represented Yewtree on Tuesday 5th March at the Dacorum Year 4 Rapid Fire Cricket Competition. Pupils played fantastically winning 2 games, drawing one game and losing two games in the group stages, resulting in third place in the group stages. Well done to PK, Sidney, Glory, Rehan, Madison, Lexi – Jean, Chloe and Maisie.
Dodgeball Championships 2019
Ducking, Dodging and Diving! Well done to all pupils who took part in this years dodgeball championships. The year five team battled their way through eighteen teams, dodging balls, aiming well and catching throws all the way to the quarter - finals. In a challenging quarter - final game against Micklem, Yewtree missed out on winning by only a couple of points. Well done year five.
Year six then went into their competition high of home and again after battling their way through over twenty teams and qualifying for the quarter finals too. Wining their quarter final game, they went into their semi - final game against Hobletts Manor Primary School, and only missed out on winning by one catch or so. Well done year six.
Year Five and Six Basketball Competition
This year Yewtree had two teams entered into Dacorum School Sports Network area basketball competition. The evening saw over 10 teams challenge each other in a blaze of basketball games. In each game music was played to signify the one minute power plays. During this time teams scored 1 point fir hitting the basketball backboard, 2 points for hitting the rim and 4 points for scoring a basket.
Both teams played fantastically throughout but Team one missed out on a place in the final by 4 points.
A big well done to both teams.
Year Four Tag Rugby
At this year's Year 4 Tag Ruby event Yewtree took on five schools at the event and didn't lose a single game. Pupils passed, tackled and ran their way to victory in four games and narrowly missed out in their fitch, managing to secure a draw. Well done to Michael, Rehan, Sidney, Lexi, Lauren, Alexius, Alfie, Junior, Mike and Hezekiah.
Key Stage Two Boccia Competition
This year we were lucky enough to have seven pupils enter the Dacorum School Sports Network Boccia Championships. The pupils practiced their skills in the target areas before competing against other schools in Hemel Hempstead. It was a tense competition with games being won only just by a centimetre or two. The pupils worked very hard as a team and have earned themselves a place at the county finals in December. Good luck to Amy, Ryan, Bradley, Charlie, Sky, Alfie and Billy.
Football Vs Boxmoor
On Friday 16th November Yewtree played their first league football game against Boxmoor Primary School. The game was held at Boxmoor and after a short trip on the bus it was time for a warm up.
This first half was full of action with Yewtree scoring three goals. Well done to George and Justin. Into the second half and Boxmoor came back attacking as hard as they could. In a very short amount of time Boxmoor had scored two and we were only winning by one goal. The rest of this game was great to watch and saw both teams scoring another goal each. This meant that Yewtree had won their first league game 4-3. Well done boys.
Click HERE to check out our new sports board and blog on the Your School Games website